UPDATED 05/21/2023. 1" SEAT SPACERS. OVER 3100 PAIR SOLD TO TACOMA/FJ CRUISER AND F150 OWNERS. $32.50 FOR 1 PAIR. $60 FOR 2 PAIR. INCLUDES BOLTS, SPACERS, ILLUSTRATED INSTRUCTION SHEET AND FREE PRIORITY BOX SHIPPING. PM ME FOR PURCHASE OPTIONS. ALL FIT TACOMA/FJ CRUISER YEARS 2005 THROUGH 2023. International sales get free shipping to your Customs on ebay. eBay prices slightly higher to cover fees.
Square body with contour cutout to match the shape of the rear front seat anchor brackets. Better and more secure coverage than simple store bought round spacers. Raises the rear brackets almost 1". Makes the seat more level to minimize back and leg issues which has plagued the Tacoma. Definitely an improvement in seating comfort (feel like I went from a Camry to a truck). Fully cnc machined and then hand polished. Initially made for 3rd gen. Verified fit on 2nd gen and FJ Cruiser also. These are made from 6061 grade aluminum and include free required grade 10.9 longer flange bolts and free Priority shipping.
DISCLAIMER (legal): The quality and strength of materials is excellent, however, you are changing your seat configuration at your own risk. I use these in my personal vehicle at my own risk. The included bolts have a 150,000 psi tensile strength which are incredibly strong.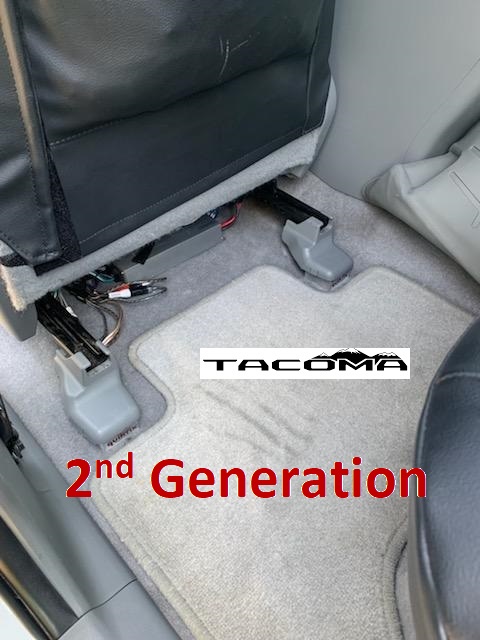 Last edited: