So after selling my Jeep, and picking this truck up, I wanted to put my radio in my new truck.. but I couldn't find anything that I liked as far as mounting the antenna. Plus there were very few options to where I could put my radio.
So this is what I came up with.
I found something I could use at the hardware store near my house. (DoIt Center) the serial is on the sticker in the picture if you're interested in it.
It needed another bend in it for me to mount the antenna to. So I heated it up and hammered a 90° bend in the top after taking a measurement. Then drilled a hole for the antenna stud.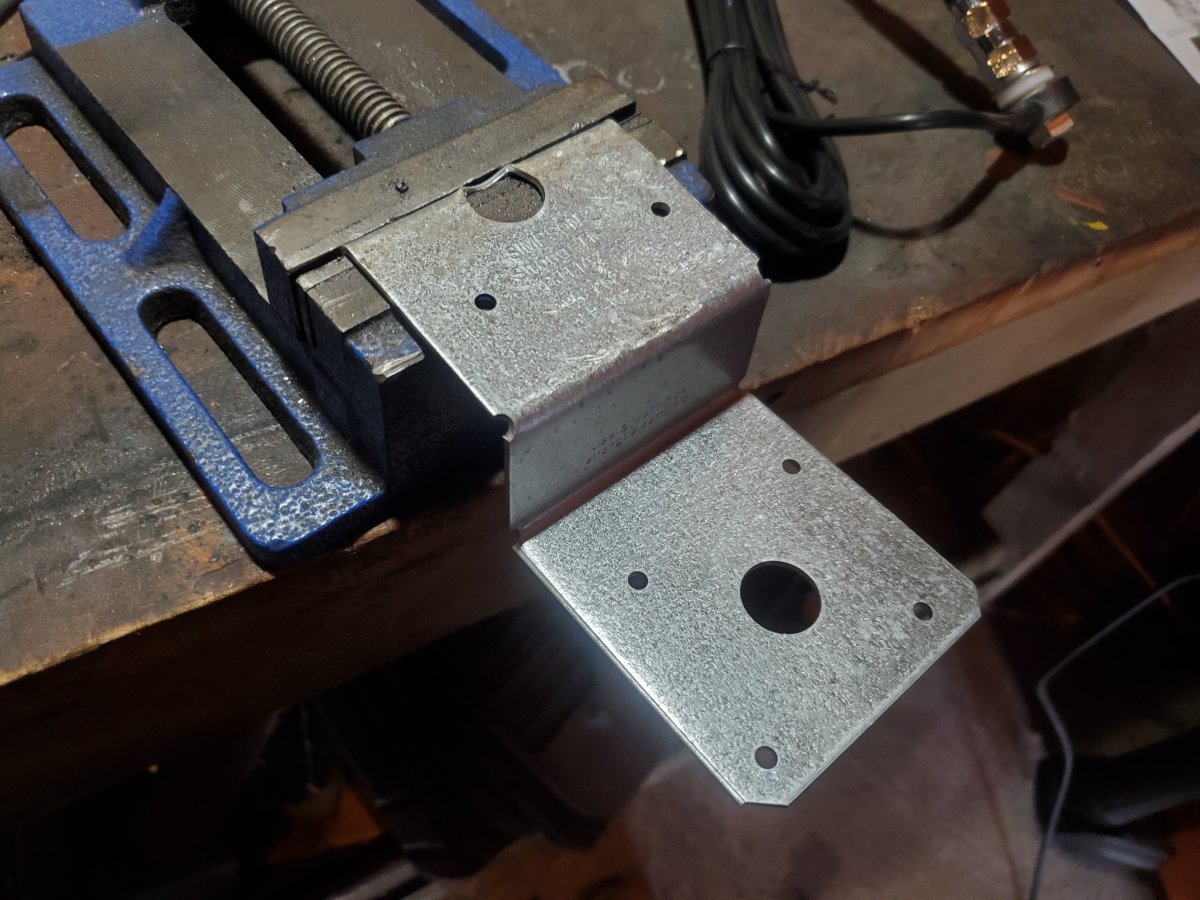 After test fitting it again with the holes drilled for the bolts, I realized that it wouldn't stay put without something to support it against the bottom of the bed rail.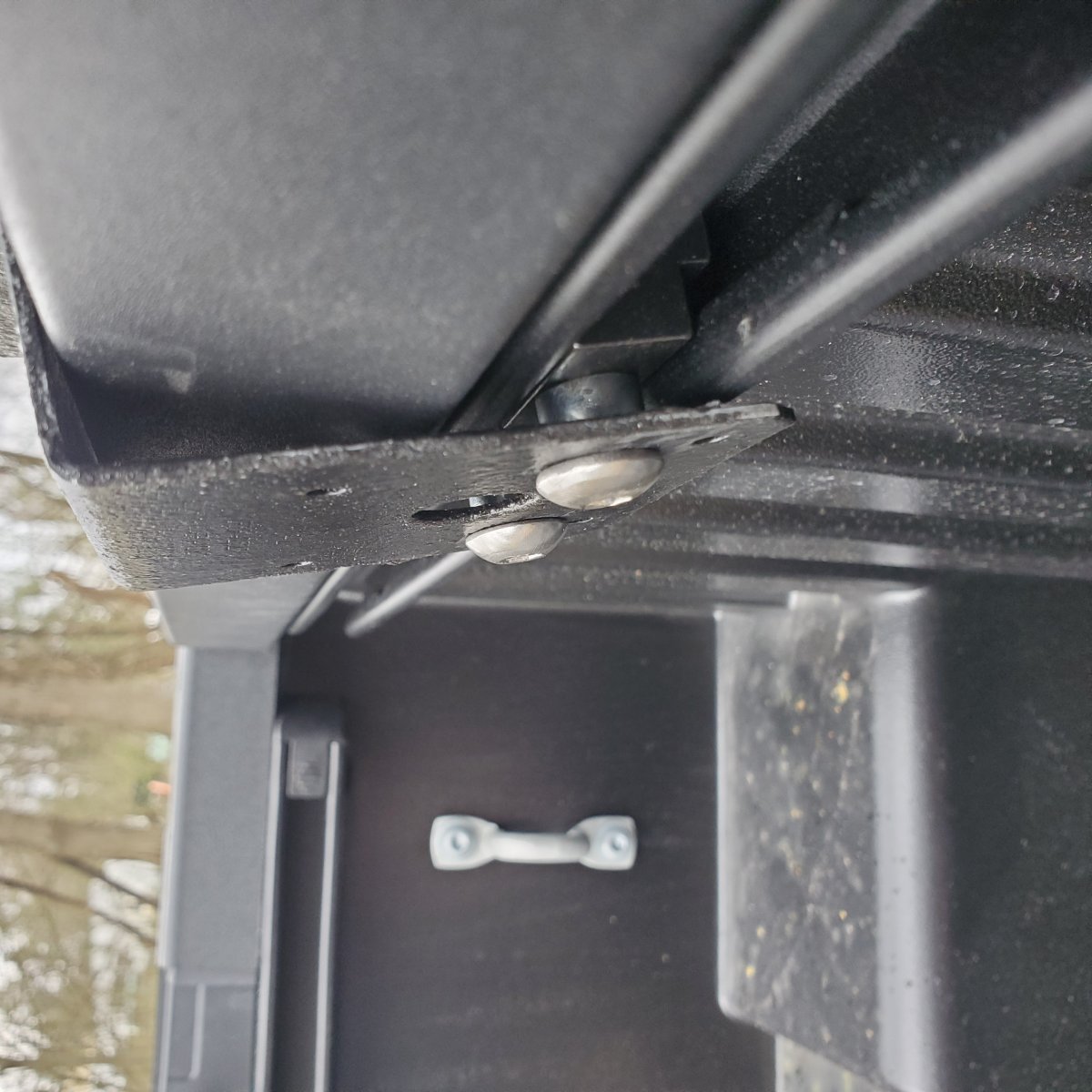 So I had to come up with something. For my idea I had, a lathe would have been great. But I don't have one. So I cut the head off of a bolt and put it up in my drill press. I used an angle grinder to take the threads off of it.
Then I welded the bolt to the bracket and grinded it down. You'd never know that it was a bolt.
Then I put a new coat of bed liner on it.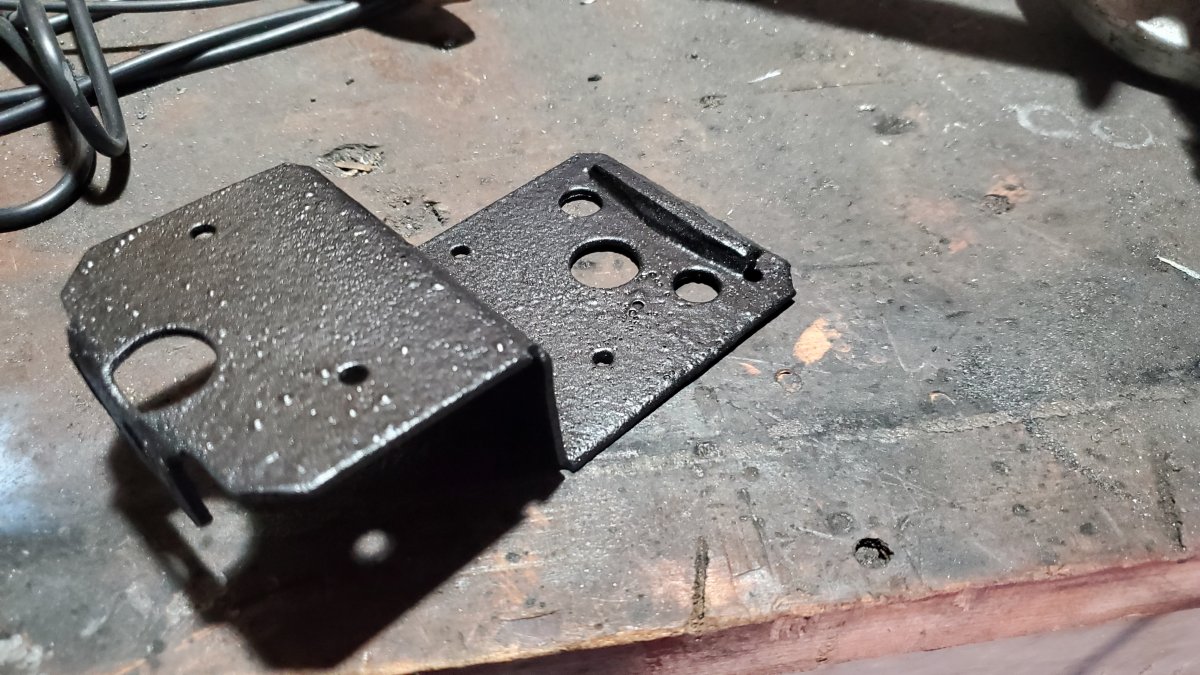 After all that, it fit perfectly. It was time to run the ground and the coax cable. For the coax cable, I used a 18' fire ring cable.
The idea of the large hole in the bracket was so that the fire ring cable would just go straight out the back of the bracket. It worked out perfectly.
I seen people running their coax under the truck and up through a drain plug hole. I found a better solution. Take out the plastic behind the rear passenger seat, and there's a vent. I didn't even need a wire coat hanger to do it.
Pull it through where it's easiest. Then fish it back out the truck and up through the vent. Then pull it all the way back in the truck. No drilling. Needle nose pliers came in handy here.
Also, there is a perfect place to ground the antenna just above the vent to the right. The seat bracket was put on the truck before being painted. So there is bare metal under those bolts.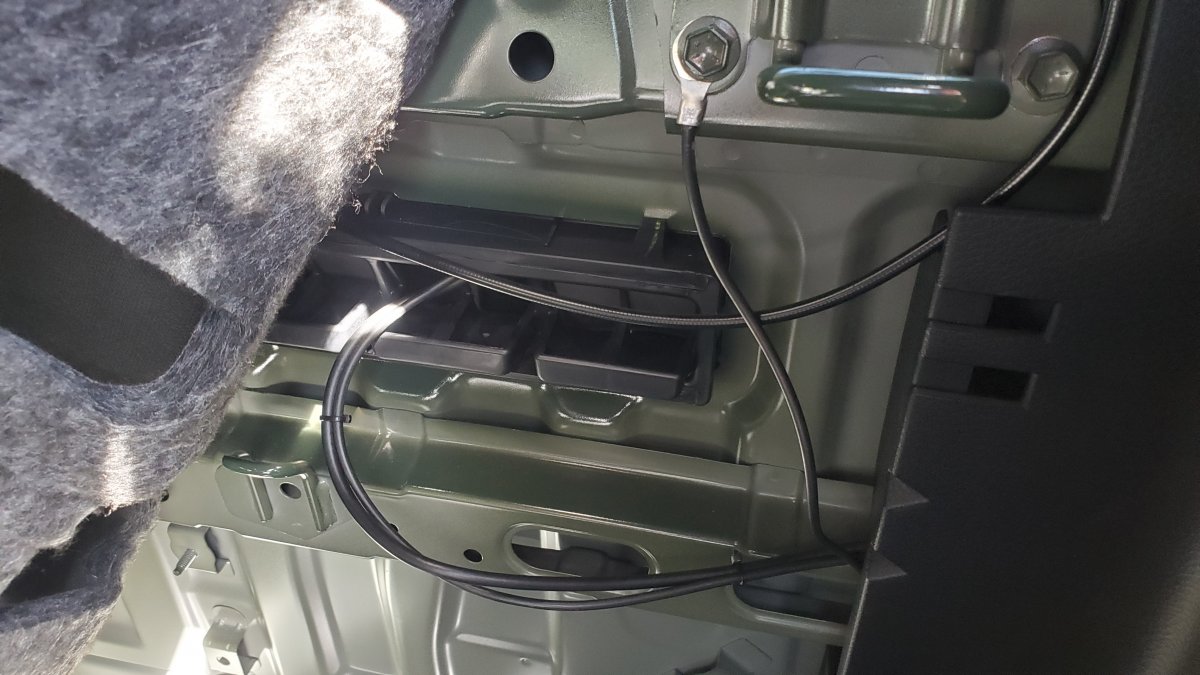 I'll continue this write up following this initial post.
Last edited: