Dirtboy is my nickname on other sites and my email so I thought I'd use it here.
Started out as a plain Jane 16 SR5
My first mod was adding g a set of step rails from Tyger.
Then I added the awesome Toyoda and Star Wars decals.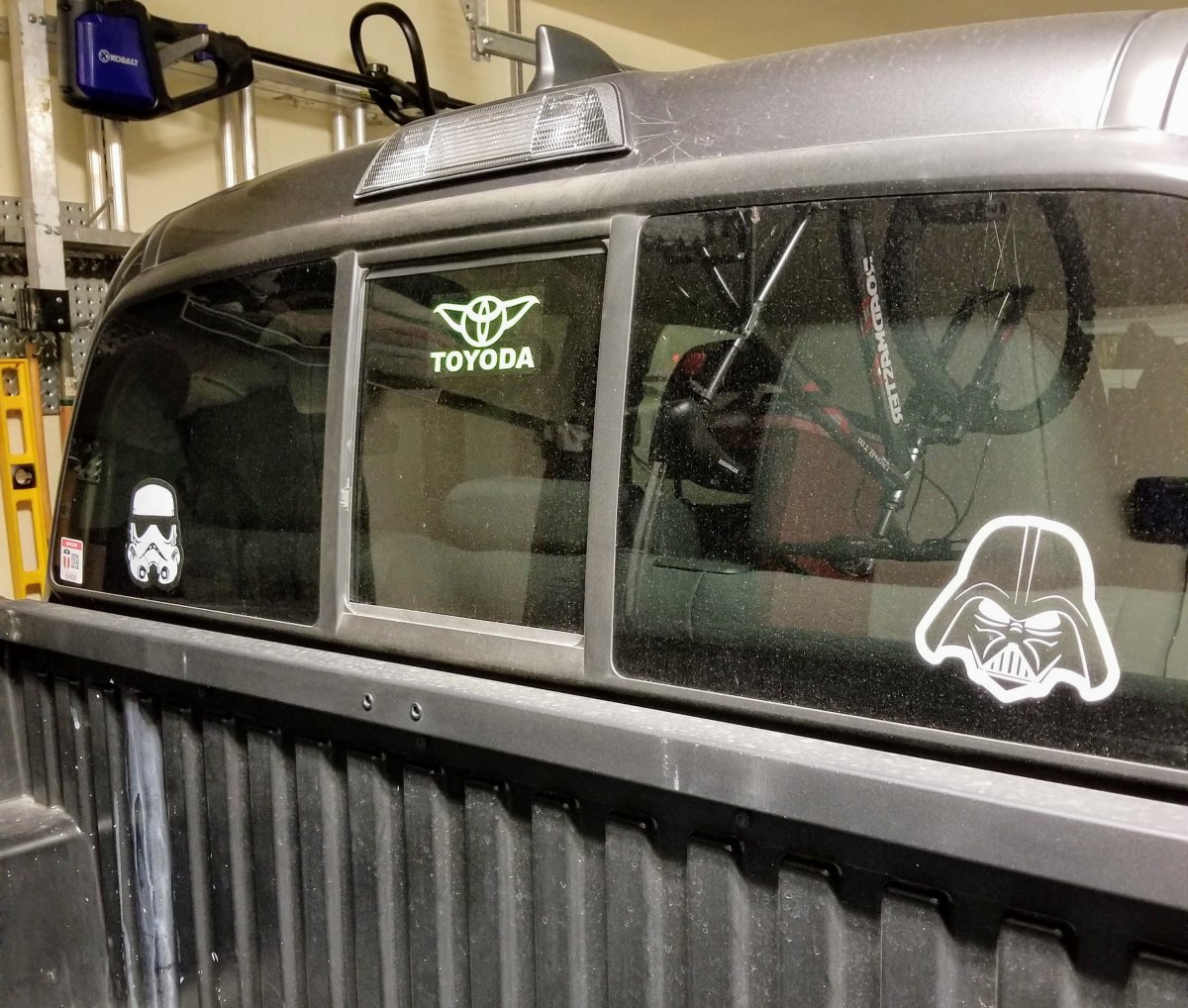 I took my Taco in for its first rotate and balance.
That's when the tire tech told me one of my tires couldn't be balanced because the wheel was out of round. Enter the next mod - new wheels!
Then I chose to add a little visual change by adding rally stripes.
So this is where we are as of 01/01/2020.
Last edited: